Postpartum Care for Mothers
Pregnant Mama, thrive after birth with the intelligence of Mother Nature.
The course for pregnant mothers to prepare for their postpartum as Mother Nature intends for optimal healing and wellness for Mother and Baby.
Looking for a postpartum care plan that is based on the principles of Mother Nature, to ensure a deep feeling of healing, time and care to bond with your baby, while supporting the remarkable changes in your body with the intelligence of plants and traditional practices?
Feeling unsure who to trust and want to align your care with professional, qualified experts as well as a mood of honouring our feminine wisdom codes as we become Mother.
Wishing for a community of Sacred Mothers so you can support, hold and share your journey with like-minded Mothers. 
join a community of Sacred consciousness around birth and Motherhood?
Access deep and enriching healing practices and recipes during postpartum?
Honour your body and the changes from pregnancy to postpartum with practices and a sacred understanding of our amazing woman body!
Deepen your connection and understanding to your own body to guide you in your own healing and sovereignty with a bond of trust. 
What do you get from the course?
What's inside - how does it work?
for being so intimate in your sharing and for putting forward women's healthcare the way you do, and for being the most supportive human being I know when it comes to birth, postpartum and mothering. I have never known anyone else like you and I am so honoured to have you in my life.
Everything you spoke about resonated so deeply with me
I am so grateful you are doing these courses and are taking time to enlighten women on this topic...listening to you expand on the importance of the first forty days being so crucial...it would've done me and my baby well.
Introduction, guidelines and intention setting to the course. Welcome pack and links to access the support group for pregnant and new mothers.
Why is our postpartum time so important? Why is there such a gap in this information? What is really happening inside a postpartum Mother - body, mind and soul?
The 3 Principles of Postpartum
Holistic understanding of the basic needs of a postpartum Mother. The practices and concepts behind nutrition, rest and warmth as fundamentals for mind, body and soul wellness.
Healing our Body after having a Baby
Sacred and practical approaches to healing our yoni, womb, and pelvic floor after having a baby. These include a variety of herbal healing recipes.
Breastfeeding and Breast Care
Guidelines and resources to support you in your breastfeeding journey. Learn to make your own tea recipes as well as balms and oils for massage.
Postpartum Mental Wellness
Understanding the role of becoming Mother as an initiatory process, while supporting with herbals, deepening self-care and rewiring our nervous system.
Further resources to keep you supported and connected as you continue your postpartum journey.
Creating your Postpartum Support Team
A detailed workbook and video series guiding you step by step to create the support team you need for a restful and restorative postpartum.
Postpartum Anixety Toolkit
40 page booklet with tools of supplements, nutrition, herbals and mindset practices to support your postpartum with peace and ease, including resources explaining anxiety.
I spent a good 9 years in medschool and training hospitals, clinics and wards. Since the homebirth of my eldest son 17 years ago, I have been working deeply to support mothers to have gentle conscious births,
I could understand the medical system is limited and working with mothers I could understand the need for a different way of supporting mums.
Postpartum became my focus after feeling deeply that every Mum and Baby deserve this time to heal and bond. Further I could understand that these principals were key in fostering healthy foundations for a mother in her parenting journey.
I bought all my love and experience for herbals, plant medicine, womb medicine, elementals and made a course to train women to support women during their postpartum.
But I realised many women wanted the info themselves and not the in-depth training necessarily.
I could see how postpartum needs were escalating due to misinformation and lack of support.
I created this course for Mums to be empowered and know how they can support their own healing during this important time.
Creating your postpartum with natural, effective and loving healing
Women are realising the importance of preparing for your postpartum healing time.
Although it can feel like society is working against you - it is important to understand and know what and how to support your body and mind in a balanced, effective and natural way.
Women need this time to heal and come into their new Mother body.
This course teaches the sensitivity and understanding a New mum needs to be given the best opportunity to heal well and happily.
I want to prepare for my postpartum according to the intelligence of Mother Nature
Choose your payment option below.
Access to deeper understandings of the Sacred Feminine approach to postpartum
Recipes, practices, traditions, and herbals to support your body to heal and thrive.
Invitation to join our community of like-minded mums and pregnant mums
Access to deeper understandings of the Sacred Feminine approach to postpartum
Recipes, practices, traditions and herbals to support your body to heal and thrive
Invitation to join our community of like-minded mums and pregnant mums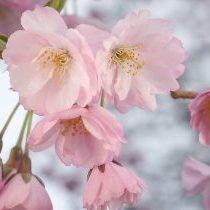 Dr Gauri carries profound wisdom and insight
into what new mothers need on a practical, emotional spiritual and physical level. The Caring For The Postpartum Mother Course covers everything you need to know about caring for a women in postpartum; from learning how to prepare foods and tea blends that nourish the new mother and support her healing and recovery to understanding how to listen, support and offer gentle advice to mothers on breastfeeding, self-care and mental wellbeing with compassion. This course really does cover it all and in such a thorough but loving and gentle way.
Revolutionising Women's Healthcare
Dr Gauri's work in this space is revolutionising postpartum care and I'm so grateful I have had the opportunity to learn from you Gauri so I can be of service to women in the way you have been of service to me. Thank you!
Dr Gauri Lowe | www.drgaurilowe.com | Copyright 2022