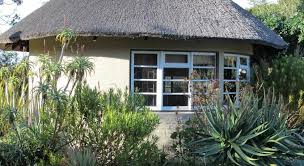 This forest is such a healing forest for me. Everytime I go there I have a profound healing experience felt very tangibly within my physical body.
The first time we stayed over I was 38 weeks pregnant. I had a deep resonance with the Milkwood Tree that resides there and is over 1000 years old. I soaked in the grounded wisdom for this Mother Nurturing tree and went back home via a sea visit and swim. The next day my baby was born swiftly into my arms.
I had another experience when my mooncycle was very delayed. We were under huge stress and it is one of those times that it was very apparent that the stress had caused my womb to hold in that month's menstruation. After a few weeks delay, we rested in the forest for a night. That night – my womb bled onto the earth of the forest floor as I left our cottage for a midnight pee. I knew without a doubt that this forest had deeply connected with my female healing and bought me into a balance again.
So when I saw the large dome like tipi tent at the reforestation festival there last year (2017) – it captured me.
In retrospect it all makes sense. Just the previous year I had felt strongly that when I have my consulting rooms I will make them into a warm cosy and nurturing experience for my clients. I would not have the conventional desk, examination table, clinical doctor experience and setup. I wanted red and warmth and lots of atmosphere to facilitate and support women getting true healing away from the clinical picture we have been socialised to accept as women's healthcare.
I knew my healing was going to encompass way more – because after listening and working with women, after working in the hospitals and then listening to women again, I know we are searching for much more to healing ourselves and becoming whole, vital and healthy women as a whole rather than cutting out, adding in and using synthetics or big pharma to make our body print out the right blood results and hormone levels.
These are fantastic tools – and I love them with immense gratitude when they are needed in any way.
But my room was going to be different.
So when the picture of the TIPI in my garden or on this large piece of lawn, kept creeping into my mind with full conviction and passion! I felt myself wondering if seeing clients in a round tipi in the garden would be at all appropriate? I felt it so clearly in my bones – that this is the space I needed to create.
So I kind of laughed at this preposterous image that was manifesting in my heart's eye. It was my Red Tent consulting room. And I filed it away as a way off dream for one day.
I plodded on – moved, re-opened, focused on my Women's Wellness Centre. And a few weeks after that our whole group of practitioners under Vitali Integral Healthcare Centre moved to a new venue. A beautiful resort on Langvlei with tranquil, beautiful gardens, lavender fields, Aloe Ferox and sweet sounding birds.
And I moved into my round rondavel that would be my new rooms.
And that is when I realised!
About a year later. My manifestation came true. As it does in its own way with its own trimmings and story.
Welcome to my Red Rondavel.
This is my new healing space. It is round. It is spacious. It is red and I want it to be a place that you feel immediately nurtured, held, heard and ultimately healing.
Here in – you can get your holistic (natural/ allopathic) women's wellness consultations, your general check-ups and GP checks, nutritional guides, menstruation health, pregnancy care.
As well as your one stop menstruation shop – sponges, clothpads and mooncups.
I will be making my herbal remedies and Yoni Balm from my Red Rondavel too.
And soon – vaginal steaming and other workshops too.
The message of my story if that when we deeply focus and create our manifestation – we don't always know or understand the time frame, or the details – but when we apply ourselves to our hearts work – those details will be filled in more and more.
We just need to start.