Sacred Model of Birth- A Midwifery Training
A Womb Wisdom approach to supporting women during pregnancy and birth with Dr Gauri.
We are accepting applications! We start 23rd March.
Based on Womb Wisdom as Medicine - we teach women the Sacred Feminine codes of supporting Women (or themselves) during pregnancy and childbirth.
Feeling pulled to working with women in a supportive way during pregnancy or birth?
Do you feel like you want to connect and support women to have an empowering and sacred birth?
Do you want to learn the Feminine wisdom guiding a woman's body during birth and pregnancy?
Do you feel that gentle and respectful birth has the power to change the world AND you want to be a part of the change?
But you don't trust other clinical training to give you the type of presence and training you really want and feel women deserve.
Or do you feel your current practice is lacking in the Sacred Feminine wisdoms and approach?
Deeply embody sacred mysteries of our Feminine Wisdom during pregnancy and birth - supporting others or for yourself?
Do you feel birth is a Sacred Event and women deserve to be treated respectfully and gently at this time?
This course balances a recognition of the clinical, with a great resource to access - and focuses on discernment through deeply aligning with a woman's needs and biology during this time.
This training is a reminder of what we inherently know within our Female body.
This is the model we need to remind ourselves to serve and support women (and ourselves) for safe and connected pregnancies and births.
What do you get from the training?
How does the training work?
Thank you for all your efforts Gauri! For being so intimate in your sharing. For putting forward Women's health the way you do and for being the most supportive human being I know when it comes to birth, motherhood and postpartum. I have never met anyone else like you and I am so honoured to have  you in my life. Thank you from the bottom of my heart!
Welcome and Models of Birth
Welcome, introduction and setting our intentions. What are different model of Birth? What is a Sacred Model of Birth?
Sacred Anatomy & Physiology
A womb wisdom approach to understanding our general and reproductive anatomy and physiology. We learn from Mother Nature's wisdom here too.
The 3 trimesters or seasons
Applying Womb Wisdom and Sacred Feminine codes here. We cover embryology and sacred geometry, womb sovereignty, connecting with baby in the womb, matriarchal lines, imprinting and birth.
Birth, Labor and Placenta
Understanding the innate and deep needs of a woman in labor and birth to support her and Goddess Birth. Team work and finding your place. Placenta is covered as a unique sacred part of birth.
Postpartum and Breastfeeding
The physical and sacred changes and needs of a Postpartum Mother, how to care for her and understand her. A specific module on supporting breastfeeding (and microbiome).
Mother Nature's herbal allies in alignment with her Elemental wisdom. We create herbals for women during pregnancy and birth.
Kelly Meehan from Spirit Babies on Conscious Conception
Dr Sarah Buckley on Oxytocin and interventions
Panel with midwives who have come to support women in a variety of paths
WISDOM OF BIRTH and POSTPARTUM intensives
You can access the Wisdom of Birth intensive (10 recordings) from 2022 as well as enjoy and participate in the Wisdom of Postpartum intensive scheduled for September 2023.
This is NOT for you if ...
My first home birth changed my life. I was a medical student at the time. I soon realised women coming to the hospital for births were not receiving the same kind of gentle, loving and incredible birth experience that I had.
I set about changing that and for the last 17 years I have been active in the maternity rights, gentle birth field in practice and in many workshops and talks.
I completed my medical degree and hospital training and then went on to shadow my homebirth midwife and learn from her.
In doing that I managed to unlearn the medical conditioning and open to a sacred way of birthing.
I have been creating this course in my heart and mind for 10 years now. In that time I have continued practicing as a homebirth doctor in India and South Africa, opened my own women's healthcare practice, studied and practice herbalism and run women circles.
I have come to know women are magnificent and it is like our healing journey and challenges are nudging us to coming into a beautiful awareness of ourselves through womb wisdom.
I practice womb wisdom as medicine and am delighted to start teaching this course - A Sacred Model of Birth.
Be the change you wish to see in the Birth World.
For many years I thought "Who am I to teach a course like this?". But the gnawing in my heart and soul remained.
I realised - I am the perfect person to teach this course because I have lived and walk both worlds. I still practice supporting homebirths, I am chatting with mums and birthworkers around the world daily.
I know the politics of medical births and I have stood among them while deeply holding space for the Sacred Birth model.
You too may think, who am I to do this course? But it is exactly YOU who the world is needing now.
We are needing Women to stand true to their beliefs and instead of waiting for the medical fraternity to "let them" be birthkeepers - we need women to step into that role.
Our mothers are waiting for you!
Our next course starts 23rd March
Please feel welcome to message me gauri@drgaurilowe.com for any questions. ( I answer my own emails personally.)
Choose the payment option that suits your situation best - yearly or monthly. Contact me for ZAR rates.
 Zoom classes every 2 weeks
Resources, readings and presentations on Sacred and Biological approach to birth.
Become part of a like-minded community of women and birthkeepers to share and support in our Sacred journey to Birthkeeping.
Zoom or local Classes every 2 weeks
Resources, readings and presentations.
A community of like-minded women and birthkeepers to share, support and connect with in this sacred journey to Keeping Birth Sacred.
From Gauri's course I have learnt how to understand and support postpartum women through a deep and global approach. I really love how she teaches on different levels so we can make connections. She teaches knowledge for the brain and the heart. That's what makes the course so special.
Are there refunds?
No refunds. Options to pay monthly for the classes you attend or yearly. Other options are service exchanges.
Will I get a certification?
I will award you a certificate of attendance for completion of the course. You will need to do all the assignments and for the certification.
Will I be able to register as a midwife?
No. The practice of midwifery is regulated differently in different countries.
Will there be replays?
Yes. All classes will be recorded and available.
How long can I access the course work for? 
Forever. There is no cut off date.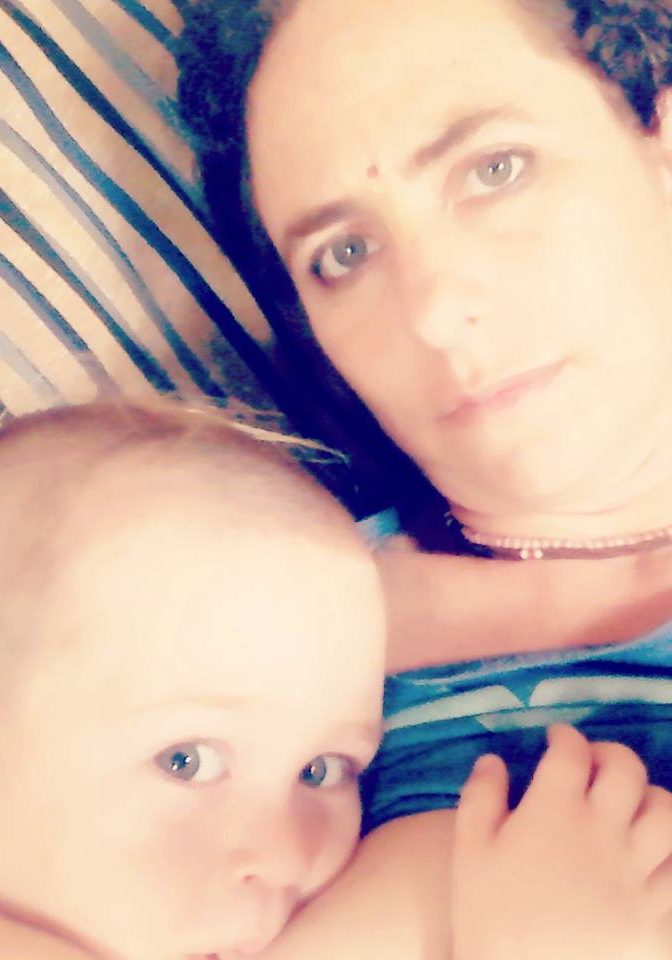 The 2022 Sacred Model of BIrth course was a pilot course of standing deeply in the Feminine codes and womb wisdom by a medical doctor in a Sacred Midwifery training. 
My wish is for every woman with an interest and a strong desire to access sacred and biological understandings of our amazing body as a reflection of Mother Nature, during birth and pregnancy.
I believe we can no longer wait for medical institutions to give recognition to the ancestral and traditional wise women ways of supporting women.
The best we can do is Be the Change we Wish to See and live in alignment to our calling and our birthright.
We need to take birth back into the hands of the Womb holders and create gentle and sovereign birth opportunities for every women.
This 2023 Sacred Model of Birth is grown and nourished by the wisdom and sharing from our Sacred Model of Birth 2023 cohort of 40 women around the world.
6 women birthed during the course and several birthed alone with their husbands.
Copyright Dr Gauri Lowe 2023| I Am Sacred Woman | gauri@drgaurilowe.com