10 days of Deep Dive Intensive
with Dr Gauri and Reframing Women's Health team
10 days of diving deep into Nature's biology and Sacred Wisdom of Birth
Bringing the Sacred Wisdom Back to Birth
This 10 day intensive is designed for anyone wishing to dive deeper into the sacred, primal truths and importance around birth.
It is for those who have been touched by the Sacredness of Birth and wish to navigate their paths to supporting women in alignment with the Wisdom of the Womb.
In this intensive, we dive deeply into Birth as we weave together the biology of a woman in labor with the Sacred Wisdom of the Womb to support women to birth safely and gently.
This is open to anyone who has an interest in Birth for themselves or as Birthworkers (from doula to obstetrician and anyone who feels they are called).
This is a course that aligns with the wisdom of Birth and the Sacredness of our Womb while integrating practical skills and knowledge.
There are 11 videos including several freebies, and ceremonies.
The world is crying out for ...
... freedom and settling into our inner knowing and healing and potential as amazing human beings.
But we are being born into technology that is mainlining us up to be dependent and under authority, not trusting ourselves and suffering from the severe dis-connection we are imprinted from before we are born.
What is the effect of this on our communities and growing children?
The Sacred Model of Birth is knowing the deepest wisdom and nature of Birth and serving Her like She is a Devi. 
Birth is the Queen.
No one owns Birth.
Because we cannot suppose that.
We are here to serve Birth and we need to listen closely to Her wisdom.
We need to do the inner work that aligns us with the primal wisdom of Mother Nature so we can be clear vessels of support and witness to our Beautiful Mothers at Birth.
Dr. Gauri Lowe
Introduction to The Wisdom of Birth and Sacred Model of Midwifery
 Mar Sophia
African Womb Cosmology and Sovereignty Discussion
 Divya Deswaal
Sacred Geometry, Nature's Primal Intelligence, and the Energy of Birth
Suzanne Arms
The Sacred Feminine and Thriving  Communities
 Rome Naidoo
Space Holding in the Birthplace
 Marianne Littlejohn
Intuition as Birth worker and Clinical Skills
 Dr Gauri
Reframing Yoni and Pushing without tearing
 Dr Gauri
Sacred Geometry as the lens for Sacred Birth
 Robin Lim
Delayed Cord Clamping and Lotus Births
 Dr Gauri Lowe
Sharing, connecting and networking
 Lisa Davis
Sacred Intentional Closing Ceremony
The potency of how you teach is the way you open dialogue and require each participant to think, and also examine our own preconditioned responses and recognise that they arise. This IS the new way, and is not only respectful of the present frequencies we are riding now, but also what you are is a pioneer, and so is each woman that attends your course.  Every woman that signs up should have some awareness that they too are pioneers with you. You offer the vessel. Don't doubt yourself. What you do is marvelous beyond words. I am in deep appreciation and awe for your courage.
In my 3rd year of medschool I gave birth to my first son at home. This birth transformed my medical career. I had tasted the divine portal of connection and the Sacred channel of Mother Nature in Birth. I felt empowered, ecstatic, rebirthed.
When I completed my clinicals and witnessed the abuse and trauma at births I became a birth activist for maternity rights at birth.
6 years later, I had completed my required hospital training. I shadowed with a homebirth midwife to learn how to support a woman during a homebirth.
I have dedicated my work to serving women in the capacity of linking them to their own divine healing and autonomy to give Birth like a Goddess.
I have created a course called Sacred Model of Midwifery Training which bridges together the Sacred Wisdom of Birth with the wisdom of Mother Nature - deepening our tools of heart and hand to support women during birth with integrity and clarity.
This two-week intensive is born out of a need to dive deeper into what this means in meeting ourselves in this service.
Me personally, live in between India and South Africa with my husband and 2 sons.
Register for the Wisdom of Birth Intensive
Access to a full schedule of events live with guest speakers
Replays available to you afterward
A unique opportunity to step into the Sacred world of Birth and bring into New Earth Now
Join a sisterhood of Birthworkers

and women supporting the

Sacred Model of Birth
Receive discounts on courses and products
Subtotal
Total
Total Due Today
Buy your ticket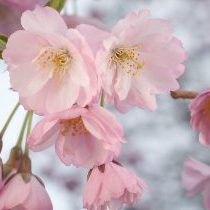 It was so helpful and beautiful to have access to some of the incredible offering that Gauri has created. Her Postpartum Anxiety toolkit gave me so much insight and helped me prepare and navigate that special but intense time. It has really been such a blessing learning from Gauri. Her wisdom and the love she pours into all she does is inspiring and so so healing.
drgaurilowe.com | copy right Dr Gauri | I Am Sacred Woman