An intentional selection of courses to fill the gaps in Women's Healthcare and align Women with their Innate Healing Wisdom.
Coming together to Reshape Women's Healthcare
Dear Sacred Womban,
I have listened to you - while you share your pregnancy, your birth, your menstrual relationship and challenges, the stories, the symptoms, the diagnoses, our Sacred inner Slut, our Sacred Queen and the journey of healing your cervix to health, the trauma our bodies hold, the shame, the guilt.
I have also watched as you inform yourself, connecting with your innate wisdom in your womb - I have noticed your growth. I watch as you deeply connect and in this connection - BLOOM BLOSSOM FLOURISH in a new way of communicating, understanding and celebrating our Sacred Woman Body.
I have delved deep in my own healing, while serving you in yours -  bringing together ALL the aspects that are GAPS in the current Women's Healthcare.
I present a collaboration of 13 Women who share fundamental, sacred and deep healing courses for women.
Where women have a womb-centred approach to healing, and we reframe women's healthcare in alignment with Divine Feminine principles and design.
Together we fill the gaps in Women's Healthcare to empower, guide and support women in their own innate healing, to understand our symptoms as callings to heal deeper, embracing Nature and listening deeply to Her Wisdom.
Each offering is of more value than the price of the combined bundle.
Each course holds the information you've been wishing your gynae and Dr to share with you, but they don't know it this way.
They need this bundle too.
That's why I have created this Whole Women Care bundle for you.
So you can meet your body as a friend and understand how to support your beautiful self to not only health, wellness and symptom-free but also reaching the levels of satisfaction peace, and divine connection we are designed to reach and claim.
Love from
Dr Gauri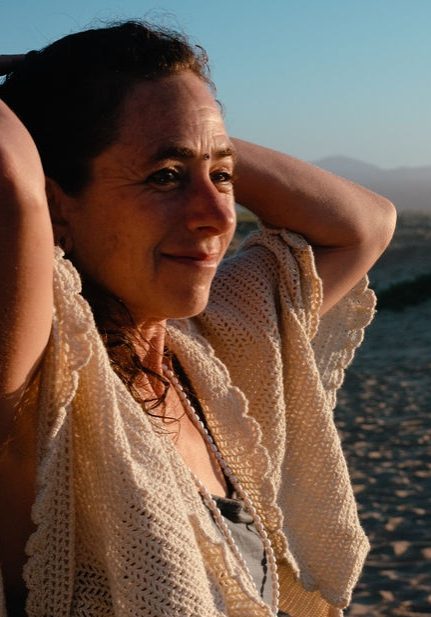 WHOLE WOMEN CARE BUNDLE presents:
In my 3rd year of medschool I gave birth to my first son at home. This birth transformed my medical career. I had tasted the divine portal of connection and the Sacred channel of Mother Nature in Birth. I felt empowered, ecstatic, rebirthed.
When I completed my clinicals and witnessed the abuse and trauma at births I became a birth activist for maternity rights at birth.
I shadowed with a homebirth midwife to learn how to support a woman during a homebirth.
I have dedicated my work to serving women in the capacity of linking them to their own divine healing and autonomy in ALL aspects of Women's Health and Wellness.
For the last 12 years I have been serving women out of the system - and empowering, supporting the inner work for meeting what our body is communicating with us through symptoms.
I have come to reframe women's healthcare through the lens of Womb Wisdom.
Personally I live between India and Africa, where I am now based with my husband and 2 sons.
COMBINED VALUE OVER $2000
drgaurilowe.com | copy right Dr Gauri | I Am Sacred Woman